Mr. Jack Nguyen, BlockBase's managing partner, was honored to be among the esteemed panelists at the Solana Hacker House event in Ho Chi Minh City, 2023. In his session, titled "Advanced Venture Capitals 101," he had the privilege of sharing insights on navigating the challenges of raising capital in a bear market, while engaging with Vietnam's top venture capitalists.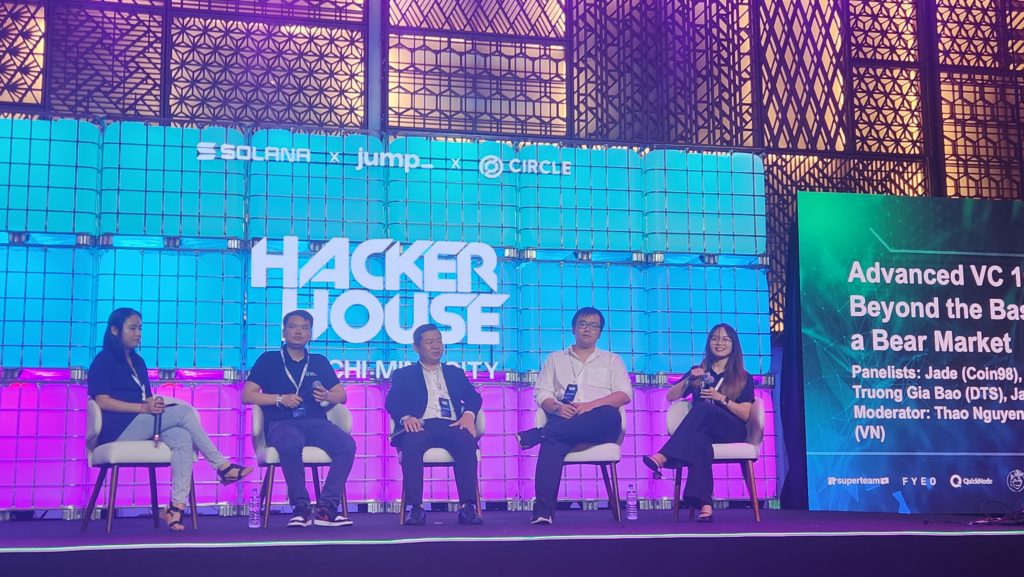 During the panel talk, Mr. Jack Nguyen's profound understanding of the crypto landscape came to the fore as he shed light on the intricacies of fundraising during uncertain market conditions. His expertise went beyond the basics, equipping startups with strategies to confidently navigate the complexities of securing investment. Mr. Jack Nguyen also emphasized the significance of Asian cash flows in shaping the crypto market's future. He expounded on how financial inflows from Asia hold tremendous potential and showcased his visionary approach in identifying emerging trends.
Mr. Jack Nguyen expressed his positive impressions of the Solana Hacker House event, praising its informative educational programming and its role in fostering networking and collaboration. His active participation exemplified BlockBase's commitment to fostering innovation and supporting the growth of the crypto community.
In an exclusive interview with Coin98 Insights, Mr. Jack Nguyen further explored the dynamics of the Asian crypto market and its broader impact on the industry. Jack addressed common mistakes made by startups and stressed the importance of understanding the Asian market. He highlighted the challenges faced by the crypto industry in the absence of clear regulatory frameworks, emphasizing the need for collaboration between governments and industry stakeholders to create a conducive environment.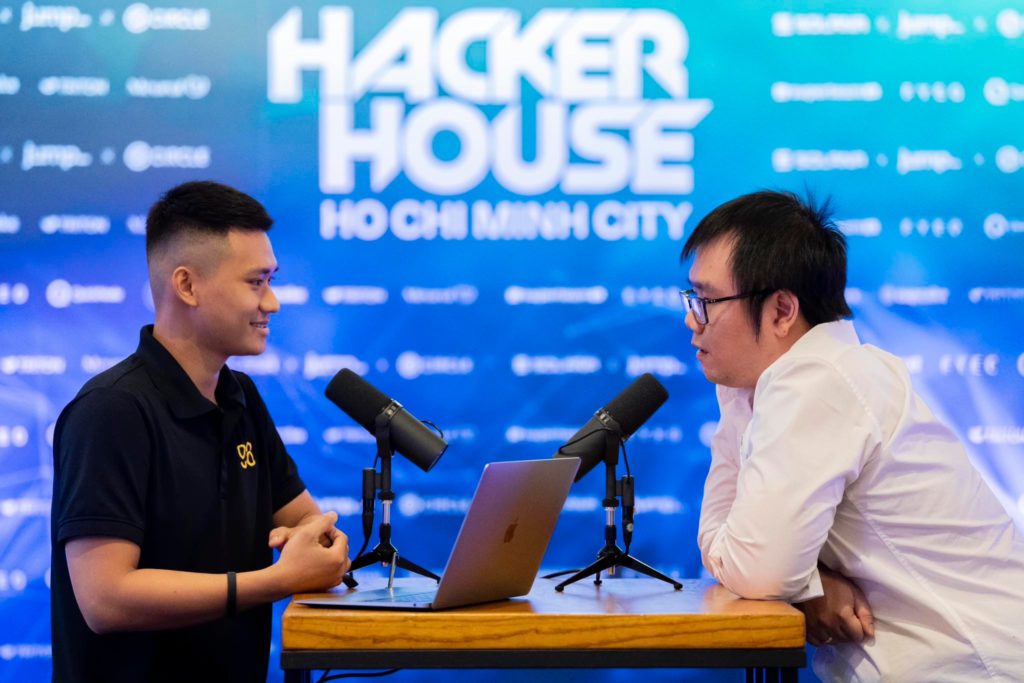 Furthermore, Mr. Jack Nguyen highlighted the continuous influx of investment funds into promising projects, expressing optimism for the industry's growth. He reaffirmed BlockBase's commitment to supporting innovative ventures through active investments in projects with significant potential.
BlockBase Ventures takes pride in having Mr. Jack Nguyen represent the company at the Solana Hacker House event. His contributions in the panel talk and interview showcased his profound understanding of the crypto landscape and reinforced BlockBase's dedication to fostering innovation and driving industry growth.