According to Coinshares, digital asset investment products experienced inflows of $261 million last week, marking the sixth consecutive week of inflows. These cumulative inflows now amount to $767 million, surpassing the total inflows of $736 million observed in 2022. This sequence of inflows matches the one seen in July 2023 and is the largest since the end of the bull market in December 2021. The majority of these inflows went into Bitcoin, totaling $229 million, bringing year-to-date inflows to $842 million. This increase is likely attributed to the growing likelihood of a US spot-based ETF and weaker-than-expected macroeconomic data.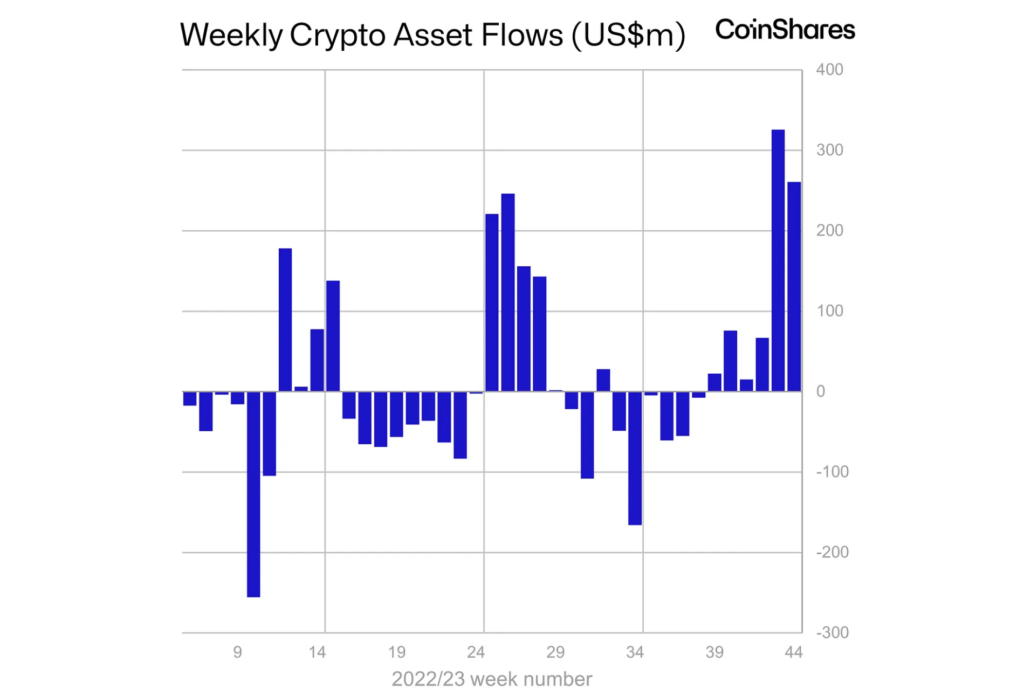 The cryptocurrency market is showing positive signs, with Bitcoin surging by 27% since October 7th, rising from $28,000 to around $36,000. This price increase is not limited to Bitcoin but extends to altcoins in various sectors like DeFi, infrastructure, and blockchain native tokens. As a result, the total market capitalization has exceeded $1.3 trillion, reaching its highest level since the Terra collapse in May 2022.
The current vibrant market presents an opportunity for many teams to release their products. In the past two weeks alone, two blockchain solutions have been launched, namely Celestia, and Avail. Additionally, Scroll, a layer 2 solution for Ethereum, was launched just one month ago.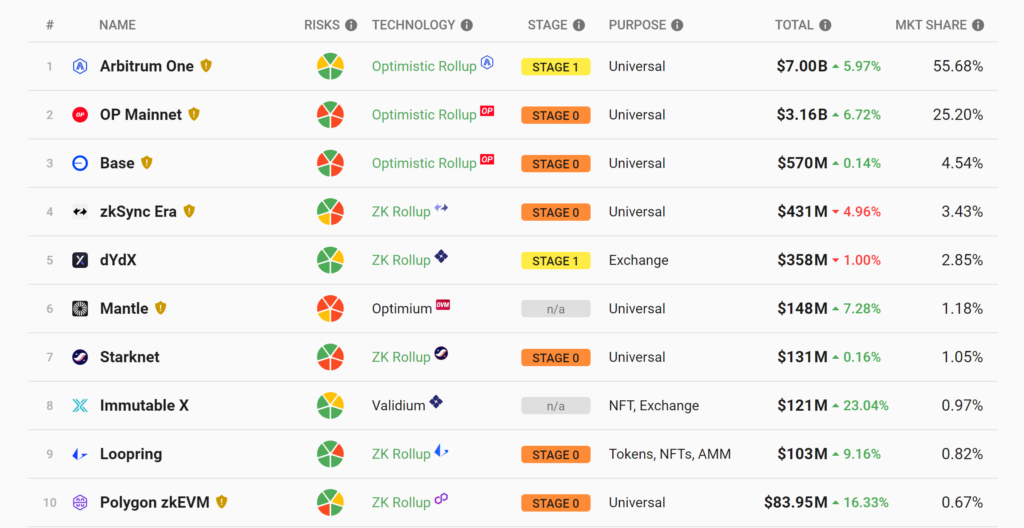 https://l2beat.com/scaling/summary
Alongside Celestia, Scroll, Ethereum's layer 2 solution, recently deployed its mainnet, following two years of experimentation and successful testnet deployments on Ethereum Goerli and Sepolia in February and August, respectively. The Scroll team officially launched their Ethereum mainnet on October 16th, with the bridge between Ethereum and Scroll implemented on October 8th. The chain total value bridged has reached $35 million following one month of launch, much lower than Base with $370 million in the same period of time. The Scroll is zkEVM blockchain, the layer 2 network built on Ethereum using zero-knowledge proofs for scalability and being Ethereum Virtual Machine-compatible.
This week, Avail, a modular blockchain data availability solution aiming to compete with its rival Celestia, launched a testnet that provides incentives for validators and other operators to discover potential flaws in the underlying programming. The project is actively encouraging validators and light client operators to engage in testing, validation, and operation activities, contributing to the battle-testing of their code base, infrastructure refinement, and operational readiness vetting, as stated in a press release. Avail, which emerged as a spin-off from Polygon in March and is led by Polygon co-founder Anurag Arjun, has introduced test networks throughout the year in preparation for its main launch, anticipated in early 2024.