The Monetary Authority of Singapore (MAS) introduced 5 pilot programs in the Project Guardian, to test various use cases surrounding asset tokenization. Project Guardian, spearheaded by the Monetary Authority of Singapore, is a collaborative initiative exploring the development of new financial infrastructure incorporating decentralized finance (DeFi) elements. These initiatives aim to create potential platforms for broadening the scope of the tokenized market. This endeavor seeks to drive the adoption of digital assets by organizations, unlocking liquidity, exploring new investment opportunities, and enhancing the efficiency of the financial market.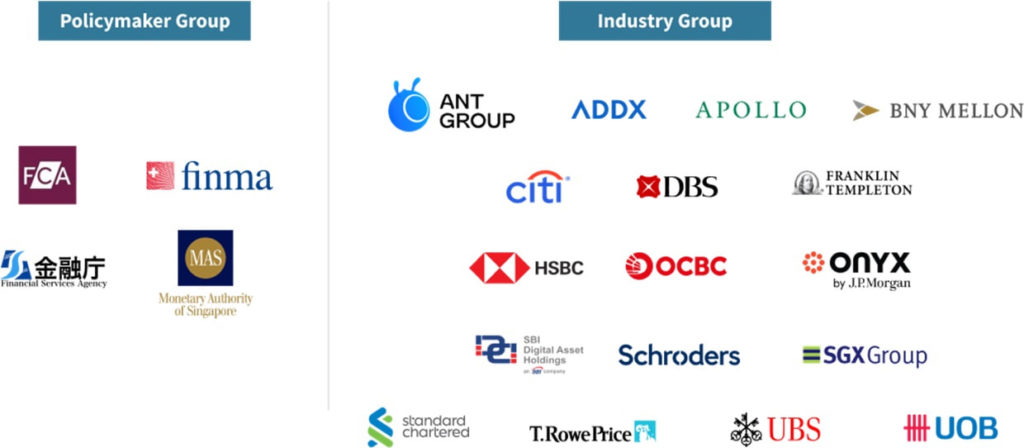 According to Project Guardian, 17 prominent financial institutions are participating in pilot programs within the industry to explore diverse applications of digital assets. Citi, T. Rowe Price, and Fidelity International are experimenting with peer-to-peer digital asset transaction mechanisms, exploring real-time post-trade reporting and analysis for digital asset transactions. Ant Group is testing the capabilities of a fund management solution to enhance liquidity management globally. BNY Mellon and OCBC have undertaken the responsibility of testing cross-border forex payment solutions for payments on disparate networks. Franklin Templeton is experimenting with issuing cryptocurrency market funds through a variable capital company (VCC) structure, while JPMorgan and Apollo are collaborating to streamline time-consuming manual processes in asset servicing using digital assets.
In addition to the pilot program, MAS has introduced Global Layer One with the aim of providing an open digital infrastructure, facilitating seamless cross-border transactions, and enabling the trading of cryptocurrency assets across global liquidity pools while adhering to regulatory principles. The central bank has also collaborated with the financial industry to develop the Interlinked Network Model, which will serve as a common framework for exchanging digital assets across independent networks among financial institutions. MAS has also revealed the inclusion of the International Monetary Fund in the role of one of the main policy architects of Project Guardian.
The Guardian project, initiated in May 2022, marked a pivotal moment for MAS in its efforts to unlock the value of asset tokenization. In its initial months, the project witnessed the first direct transactions in decentralized financial applications within wholesale capital markets. This significant milestone demonstrated notable progress and potential within MAS's vision for the evolving financial landscape.