Story Protocol, a US-based startup that wants to manage intellectual property (IP) on the blockchain, has secured $54M in Series A led by a16z crypto, bringing the total amount raised to $83.3 million after 2 funding rounds. Other investors include Endeavor, Samsung Next, Hashed, Paris Hilton's 11:11 Media, and Wattpad co-founder Allen Lau.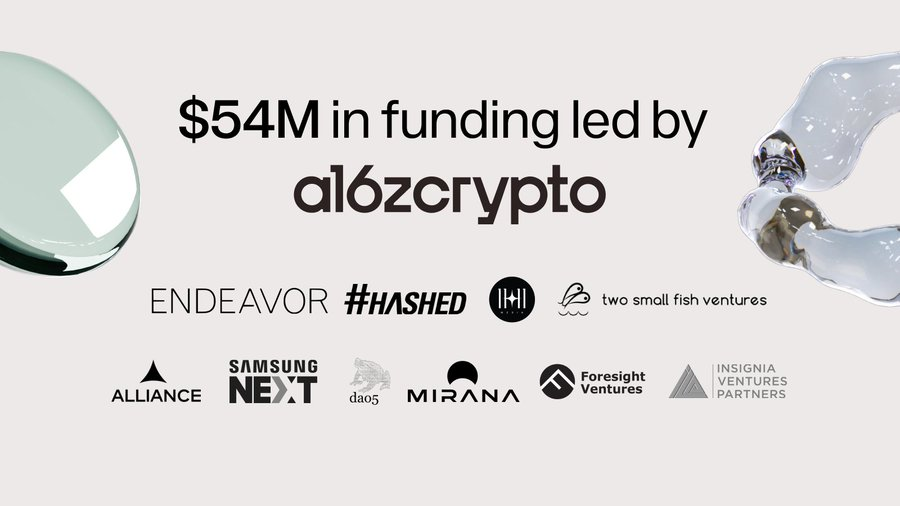 According to the description on Pitchbook, "Developer of a web3 technology designed to revolutionize how narrative universes are created. The company's platform offers a way to create, govern, and license intellectual property on-chain and form an ecosystem of story legos that can be remixed and composed, enabling creators to build a narrative story with ownership and incentive."
Story Protocol will utilize this funding to accelerate the development of its web3 infrastructure platform. The platform will allow creators to launch tokens and content with a clear IP ownership and governance framework.
The potential of the Intellectual Property market, and why it should be on-chain
In terms of revenue, the global intellectual property services market was valued at over $2.1 billion in 2019 and is projected to expand at a rate of approximately 12% from 2020 to 2030. The intellectual property services industry is expected to reach around $5.8 billion by 2030. These services include:
Management and protection of intellectual property assets
Intellectual property asset appraisal
Intellectual property asset valuation
Analysis and evaluation of intellectual property assets compared to competitors.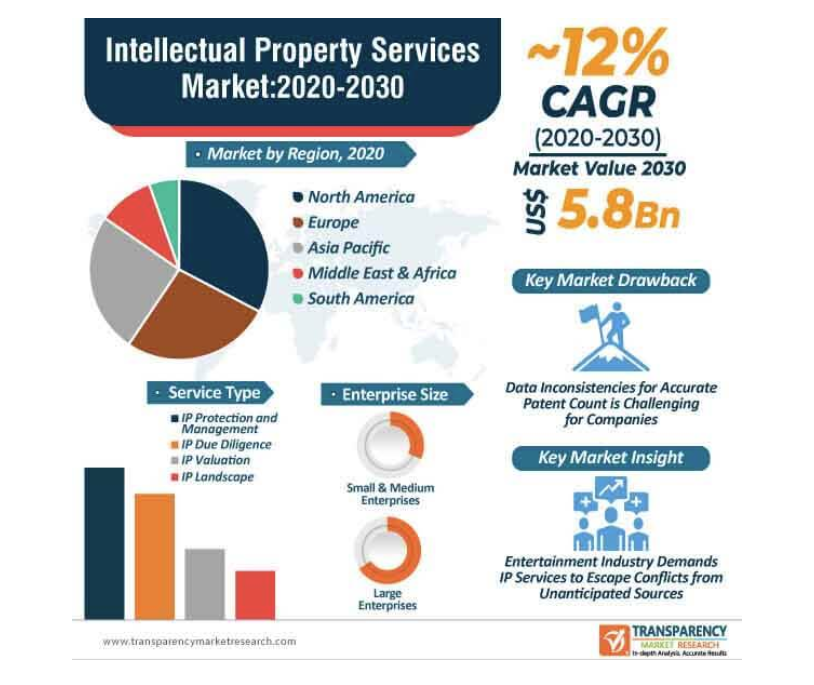 In which the Intellectual Property Management and Protection industry is considered to have the highest advantage.
Another statistic shows that among all types of cybercrimes, intellectual property theft causes the most serious damage, reaching up to $50 million. Nearly 50% of the infringements on intellectual property rights result from information theft attacks.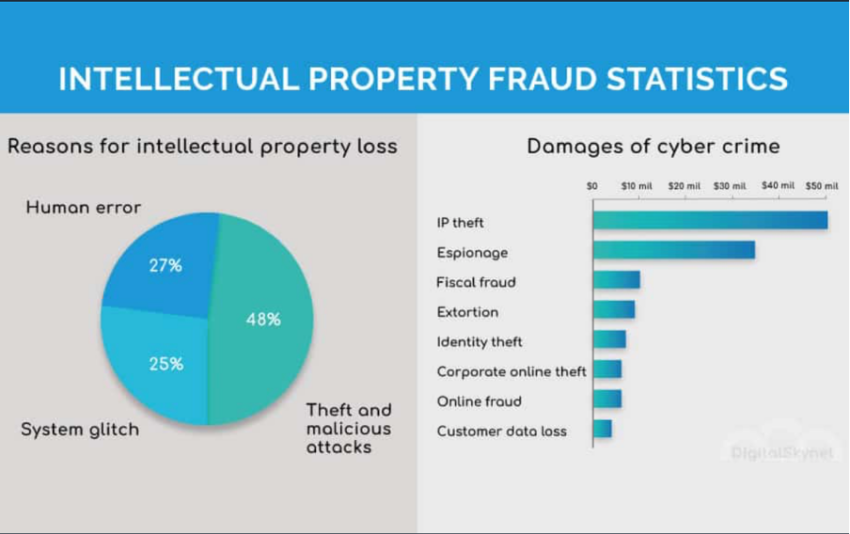 The two aforementioned statistics demonstrate the magnitude of the industry in the traditional market and its potential in the coming years, as well as the necessity of a third party to support this service
A report by transparencymarketresearch states that the development of the digital economy is also a driving force for the growth of the intellectual property services industry in the years to come. The impact of this force may be average in the short term and high in the medium and long term.
With the shift towards Web3, where everything is decentralized and open source, the infrastructure and intellectual assets on Web3 do not utilize intellectual property rights protection systems as in Web2 ⇒ This raises a significant issue that intellectual property rights on Web3 have not been adequately addressed. For example, anyone can create an NFT containing artwork, songs, or trademarks without owning the intellectual property rights to those assets.
According to the introduction of the Story Protocol project, "Our mission is to unleash an entirely new way to create, govern, and license IP on-chain, ultimately forming an ecosystem of 'story legos' that can be remixed and composed." It can be observed that their focus lies in providing services for licensing, managing, and protecting intellectual property, which aligns with the highest proportion in the intellectual property services industry according to the aforementioned report.
The issue of intellectual property rights for NFT products is still ambiguous. If the Story Protocol has the ability to create a protocol that supports users in creating and managing all IP rights-related matters, it holds immense potential. Many traditional brands are rushing into Web3, specifically NFTs and the Metaverse, hence the demand for IP rights is significant.
Furthermore, the trend of the Metaverse allows NFTs from various collections to participate together, making it crucial to clearly define the rights of derivative products from the Metaverse such as comics, animations, and films.
The question arises, why should it be brought on-chain?
In the traditional market, service providers in the intellectual property field go through recognition and licensing processes by government agencies. Information about trademarks and patents can be looked up on the official websites of competent authorities.
Web3 is different; its definition is decentralized and open source, as mentioned earlier. There won't be any government agencies as in the traditional market. Protecting intellectual property assets in Web3 requires a service company like the Story Protocol, and the only way for everyone to access information about intellectual property rights is through an on-chain solution, where it is open source for all users.
Currently, the project has not publicly disclosed its operational process or how it ensures genuine protection of IP rights. The recognition of intellectual property assets in a decentralized world is yet to be fully evaluated.
The Founding team
Seo Kim: Co-founder and Chief Executive Officer
– Co-founded Radish Fiction – An app for reading stories on iOS and Android, where authors release stories chapter by chapter and readers pay to access them.
– The app provides notifications for new chapters or new stories from authors.
– 10K+ Stories Published, 2K+ Published Authors, 500M+ Episodes Read.
– In 2021, Radish Fiction was acquired by Kakao, a major South Korean social media group, for $440 million.
– Previously held senior positions at Amazon and Apple
– Startup World Between Worlds – A virtual reality app that allows users to "visit" real-world locations through smartphones.
– Former product manager at DeepMind – a Google subsidiary specializing in AI.
Ben Sternberg: Chief Financial Officer
– Former Chief Financial Officer of Radish Fiction.
Will Story Protocol be the next unicorn in the next cycle?
It can be inferred that the initial investment from a16z is in the founding team, as they have previously had successful products in the Web2 domain. Specific details about the problems their product aims to solve are not available yet. However, the potential of the intellectual property services industry in Web3 cannot be ignored, given the significant development of Web2.
Furthermore, a16z has demonstrated interest in licensing for NFTs through the issuance of CBE Licenses (Can't Be Evil) in Q3 2022.
Intellectual property can be considered a part of the definition of assets in the Web2 world (alongside tangible assets like fiat, gold, real estate…). When intellectual property is brought onto the blockchain, it can be listed as one of the hottest investment categories currently – Real World Assets. It's undeniable that the market that the Story Protocol is targeting is a completely new niche in the Web3 world, leading to the fact that they don't yet have clear competitors. Therefore, the potential of the project is truly immense in the next cycle.