As part of the remarkable "A Brighter Future For Children" initiative, BlockBase and Herond Browser proudly stand alongside BingX and over 100 Vietnamese blockchain communities in an inspiring collaboration that underscores the potential of compassion and innovation to drive positive change. The concept of this humanitarian project exemplifies the potential of the blockchain community to make profound contributions beyond technology, with its commitment to constructing a new school for children in Vietnam's highlands. Founded by prominent global cryptocurrency trading platform BingX, the project aims to address the pressing educational challenges faced by children in the highlands of the Điện Biên province. The lack of basic learning facilities and a conducive learning environment poses numerous obstacles to the education of these children. "A Brighter Future For Children" aims to provide a beacon of hope through the establishment of a new school that will provide a solid foundation for learning.
This undertaking represents more than just a noble act of charity; but an evidence of the unifying strength of partnerships and the convergence of purpose-driven organizations as well. In addition to pulling together the blockchain community, this ambitious campaign has also attracted renowned partners, such as Nuôi Em, The Power of VND 2000, the National Volunteer Center, and the MoMo e-wallet. Collaborating between these organizations illustrates the potential for collective efforts to create significant change.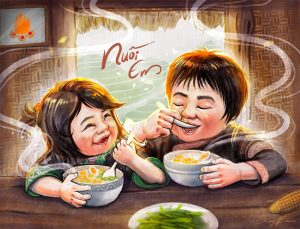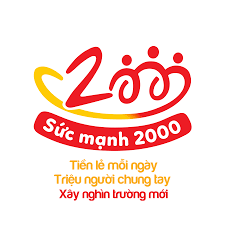 Renowned partners also joins "A Brighter Future for Children" Project
Due to our commitment to innovation, social responsibility, and the transformative power of blockchain technology, BlockBase and Herond Browser are enthusiastically participating in this important undertaking. In this project, BlockBase and Herond Browser are contributing our support and resources to enhance the educational prospects of young minds in Vietnam's highlands. This commitment aligns with the core values of empowerment and progress, extending beyond technology into the realm of tangible human development of the two entities.
While the initiative aims to raise VND 600 million to build the Xá Nhè Preschool, BlockBase and Herond Browser's engagement extends beyond financial contributions. We believe in nurturing the potential of every child, and through this collaboration, the company is contributing to the emergence of a better learning environment. The construction of three new classrooms and an enclosed restroom will not only provide essential amenities but will also symbolize the collective belief in a brighter and more promising future for these children.
"A Brighter Future For Children" campaign is a testament to the power of compassion and unity, qualities deeply ingrained in the Vietnamese blockchain community. As part of this movement, BlockBase embraces its role as an agent of positive change and progress. With a commitment to contribute, support, and uplift, BlockBase and Herond Browser are proud to stand alongside BingX and the other compassionate contributors in shaping a path toward a better tomorrow for the children of Vietnam's highlands.
For those eager to participate, the campaign runs from 15 Aug 2023 to 15 Sep 2023. The initiative's progress and updates can be followed on BingX's official communication channels. By becoming a part of this endeavor, one is not only contributing to the school construction fund but also becoming a beacon of hope for young learners, illuminating the way to a brighter future through education.
BlockBase and Herond Browser are honored to be part of this extraordinary journey. By embracing the spirit of collaboration, innovation, and compassion, we can pave the way for a generation of educated, empowered individuals, ensuring that the light of knowledge shines unfailingly on their path forward.
For more information about the project and how you can contribute, please visit: Vietnam Donation Campaign.