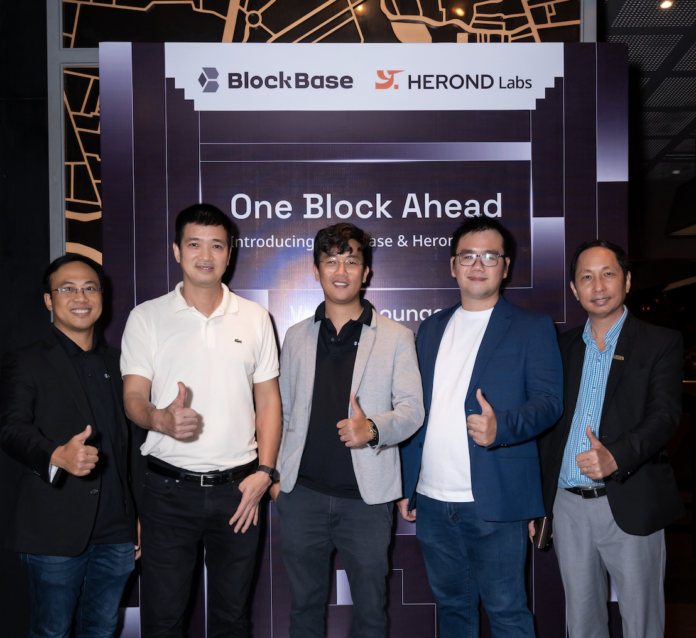 BlockBase expands its portfolio in an attempt to facilitate the development of Web 3.0 projects, and to explore the potential of blockchain in APAC, more specifically in Vietnam.
"We are delighted to seal this partnership with OneBlock Labs to build BlockBase and further expand our business into the APAC region. We are confident in the success of this strategic investment and will continue to bolster our operation in years to come." Mr. Jack Nguyen, Managing Partner of BlockBase stated.
According to Mr. Jack Nguyen, Vietnam has continuously proved itself to be one of the top blockchain hubs of APAC, with its exceptionally high crypto adoption rate and promising talent pools of developers.
In fact, human factors play a crucial role in a Web 3.0 project's success. With 60% of the working age population under 35 years old and tech-savvy, Vietnam has a pioneering advantage. Thus, building a wholesome and equitable investment environment will serve as the basis for innovations and gaining the dominant position.
Given the benefits, a lot of investment firms choose Vietnam as a place to grow their business and fulfill their vision of making Web 3.0 more accessible to the general public. BlockBase is one of those firms.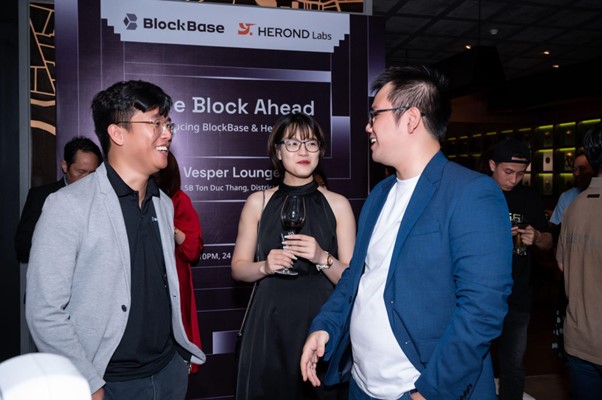 Mr. Jack Nguyen (on the right) and Mr. Nam Nguyen (on the left) at the BlockBase Rebranding Event.
Mr. Nam Nguyen, Managing Partner of BlockBase expressed his delight in working with OneBlock Labs and did not forget to emphasize that humans are the major focus of this strategy. "We are overjoyed to have OneBlock Labs onboard. This acquisition is a significant milestone in our strategy towards creating a strong ecosystem that will support a new environment of services and products with the people being the main focus."
Technology is evolving. And the manpower to develop technology is still an open issue. As a pioneer in the development of a digital workforce platform, BlockBase defines its mission as promoting and elevating professional competence of the digital workforce, creating infrastructural development, unleashing the infinite potential of technology, blockchain and specially, Web 3.0, bringing a new face to the digital workforce of the future.
A decentralized web architecture built on the blockchain is known as Web 3.0. The Internet is thought to have reached its next phase when there will not be any more servers and users will be in charge of their own data, identities, and futures. Web 3.0 has a great deal of community support despite being in its initial stages. From a hazy idea, Web 3.0 is now the new wager for investment capital.
To bridge the gap between Web 2.0 and Web 3.0, BlockBase established Herond Labs, a strategic subsidiary that functions as a blockchain lab, developing products and providing technical, blockchain and Web 3.0 solutions.
About BlockBase
BlockBase, formerly One Block Labs, is an investment holding company established in 2017 by a team of accomplished blockchain technologists and seasoned financial experts with the business spans multiple sectors, including Venture Capital, Tech Product Innovation, and Media & Publishing. BlockBase Ventures aims to offer exclusive access to carefully curated investment opportunities in the Blockchain industry.
For more details, please visit the official website: https://blockbase.co/